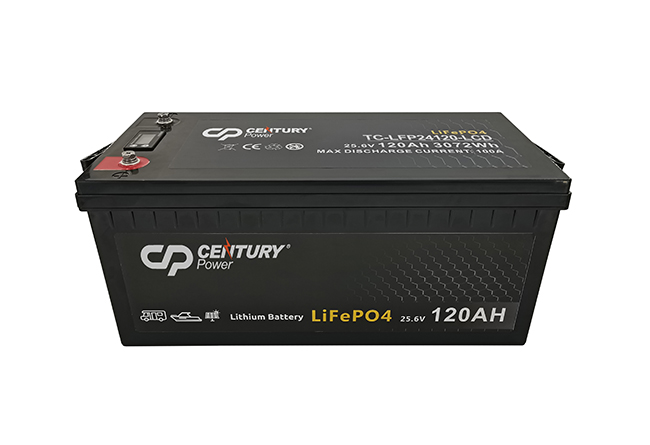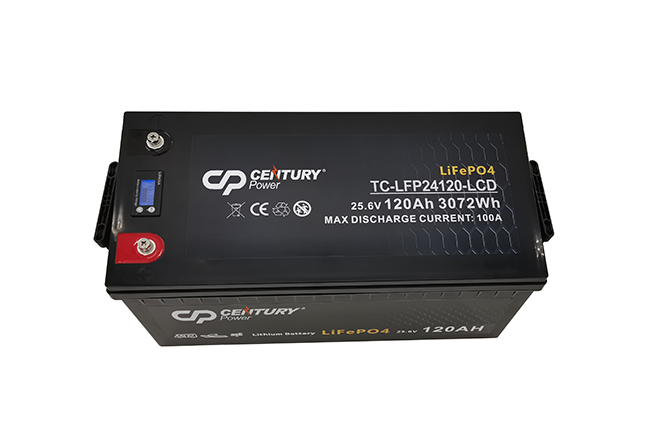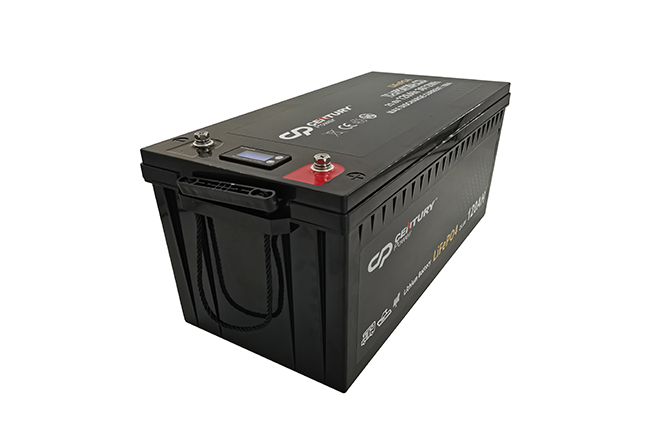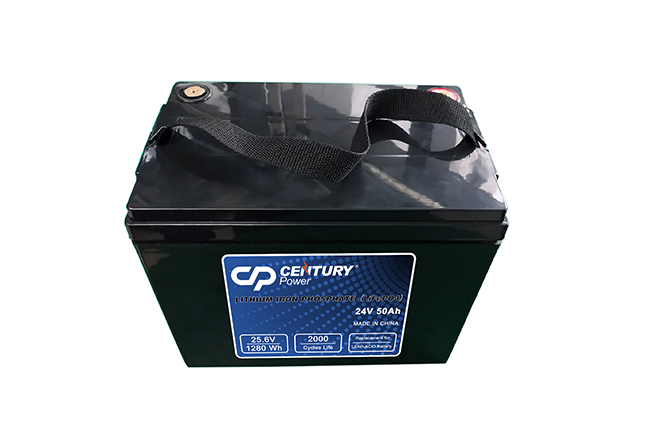 24V Series
Application for Outdoor /Marine /Boat /Golf Carts Security /Alarm-System /Solar Storage EPS/UPS-System.
Lithium Iron Phosphate can be used in most applications that use Lead Acid with Gel or AGM type batteries.
The Tiger Century Smart Lithium Iron Phosphate Battery enables auto-balance among parallel connections and provides more flexibility for battery connection.
The integrated smart battery management system (BMS) , state-of-the-art battery cells ,and self-heating function ensure a long cycle life and exceptional discharge performance. If you're searching for a deep cycle battery for caravan, cabin, or marine use, this lightweight, auto-balanced, ultra-safe, long-cycle-life lithium-ion battery is the perfect solution for you!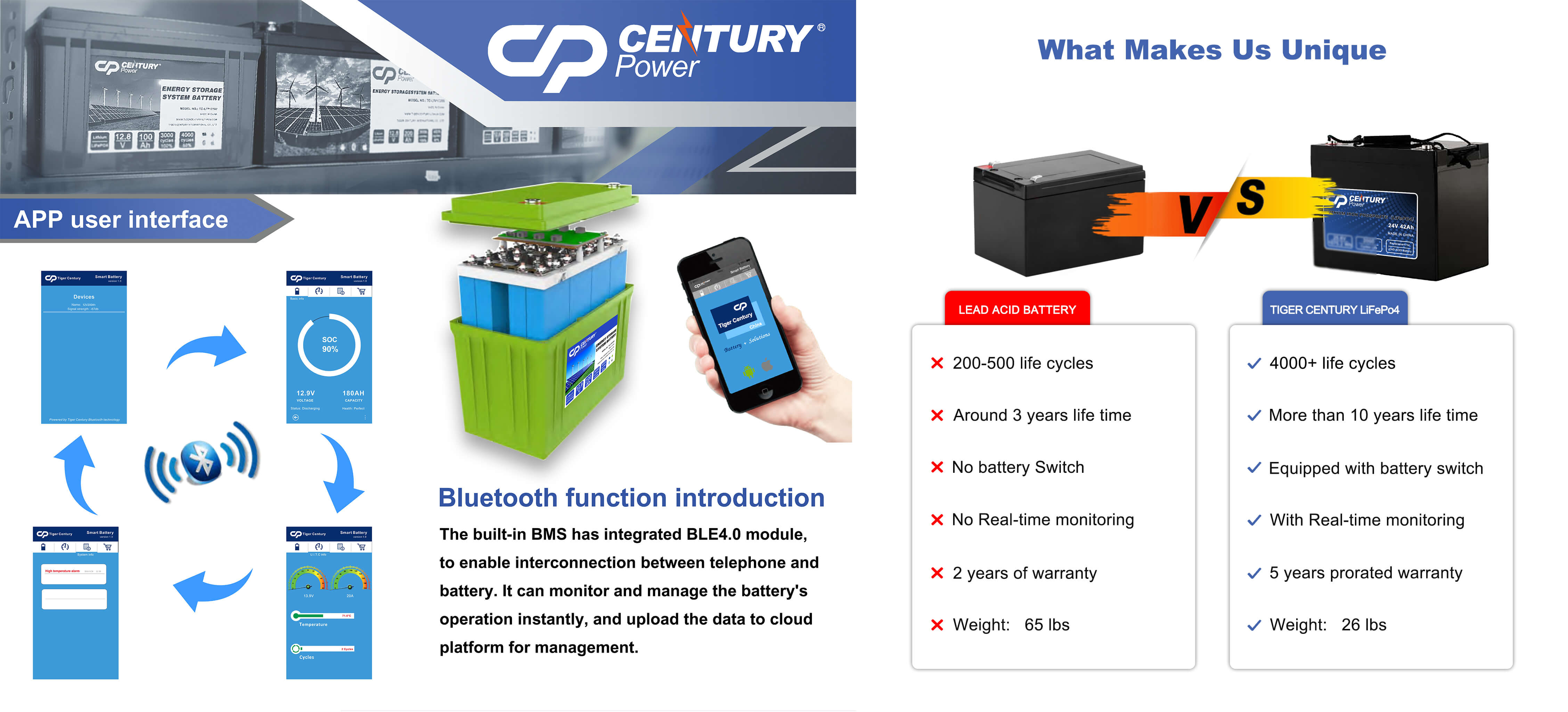 24 SERIES | LiFePO 4 Lithium Batteries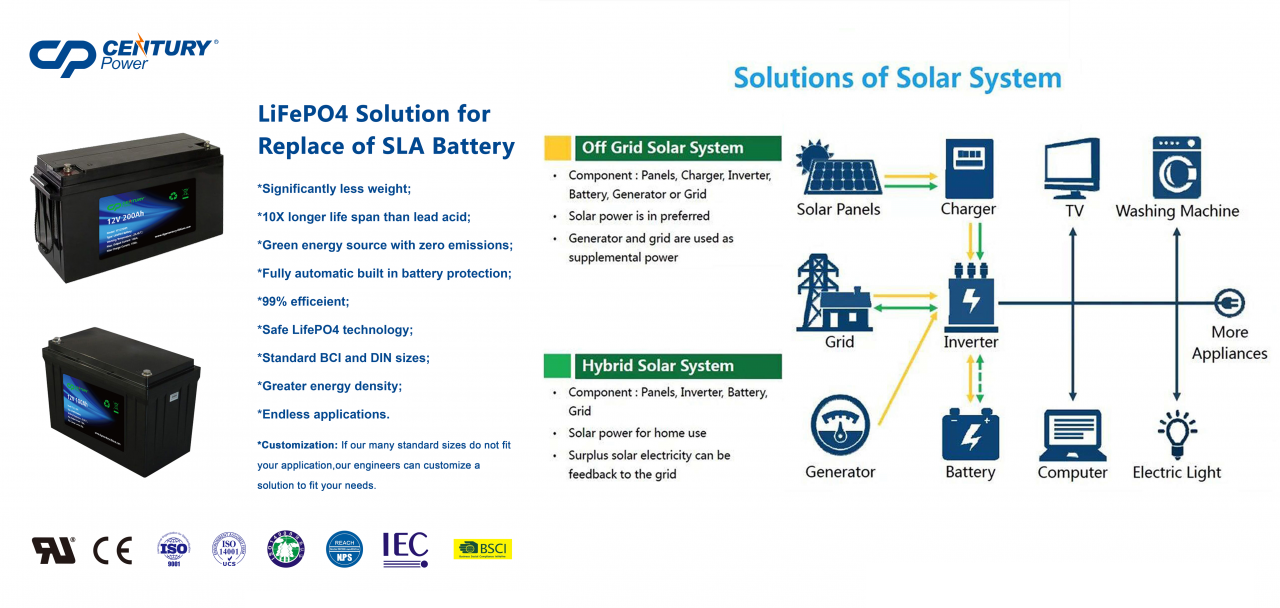 Caution
---
• Do NOT short circuit, crush or disassemble.
• Do NOT heat or incinerate.
• Do NOT immerse in any liquid.
• Store at 50% capacity. Recharge every 3 months. The storage area should be clean, cool, dry and ventilated.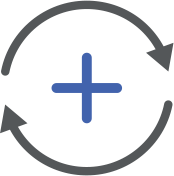 High Cycle Life
>4000 cycles at 80% DoD for an effectively lower total cost over the battery's lifespan.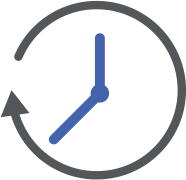 Longer Service Life
Stable chemistry and durability result in a low maintenance, long life battery.

Short Charging Times
Significantly shorter charging times compared with conventional batteries. No frequent recharging necessary!

Absolutely Safe
The combination of lithium, iron and phosphate releases no oxygen. This means the battery cannot ignite or explode.

Built in Circuit Protection
Integrated Battery-Management- System (BMS) protects the battery for carefree use.

Extreme Heat Tolerance
Suitable for use even in extraordinarily high ambient temperatures of above 60 °C.

Safe Storage
Extremely low self-discharge and no sulphation mean the battery can be stored up to 6 months

Lightweight
Weighs between a third and a quarter of the weight of a conventional battery.
| | | | | | | | |
| --- | --- | --- | --- | --- | --- | --- | --- |
| Model | | | | | | Cycle life | Warranty |
| TC-LFP2406 | 25.6 | 6.0 | 104 | 153.6 | 151*99*99 mm | 3000 | 3Y |
| TC-LFP2411 | 25.6 | 11.0 | 2.3 | 281.6 | 181*77*170 mm | 3000 | 3Y |
| TC-LFP2422 | 25.6 | 22.0 | 5.2 | 563.2 | 198*166*170 mm | 3000 | 3Y |
| TC-LFP2430 | 25.6 | 30.0 | 7.0 | 768.0 | 229*138*208 mm | 3000 | 3Y |
| TC-LFP2442 | 25.6 | 42.0 | 10.0 | 1075.1 | 260*168*209 mm | 3000 | 3Y |
| TC-LFP2450 | 25.6 | 50.0 | 12.0 | 1280.0 | 330*175*216 mm | 3000 | 3Y |
| TC-LFP2460 | 25.6 | 50.0 | 14.0 | 1536.0 | 406*173*236 mm | 3000 | 3Y |
| TC-LFP2480 | 25.6 | 80.0 | 18.0 | 2048.0 | 333*176*217 mm | 3000 | 3Y |
| TC-LFP24100 | 25.6 | 100.0 | 22.0 | 2560.0 | 522*240*218 mm | 3000 | 3Y |
| TC-LFP24150 | 25.6 | 150.0 | 34.0 | 3840.0 | 520*269*220 mm | 3000 | 3Y |