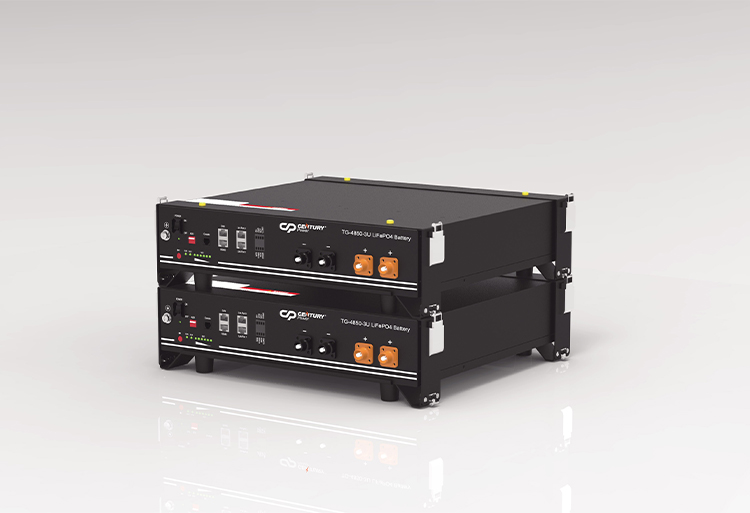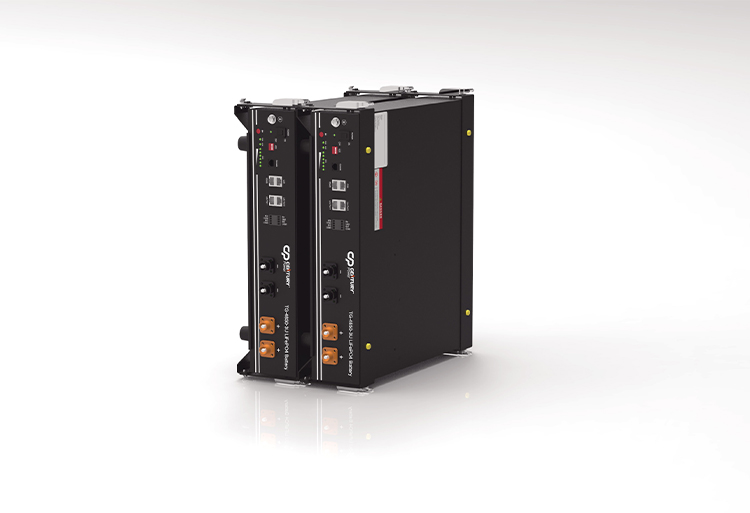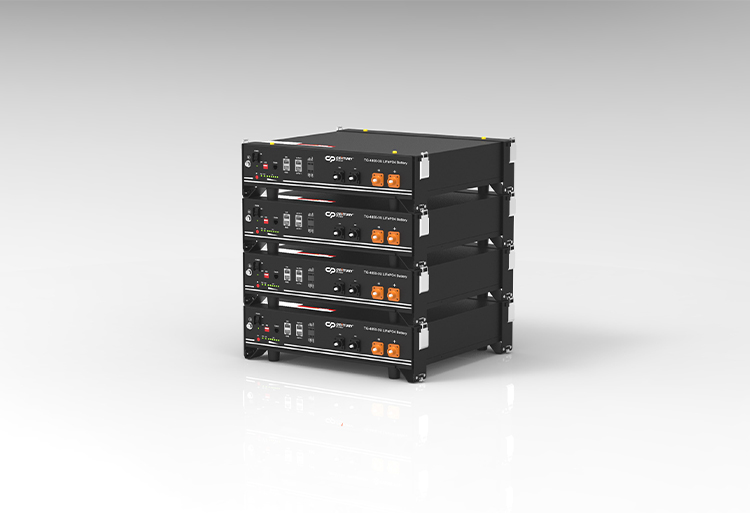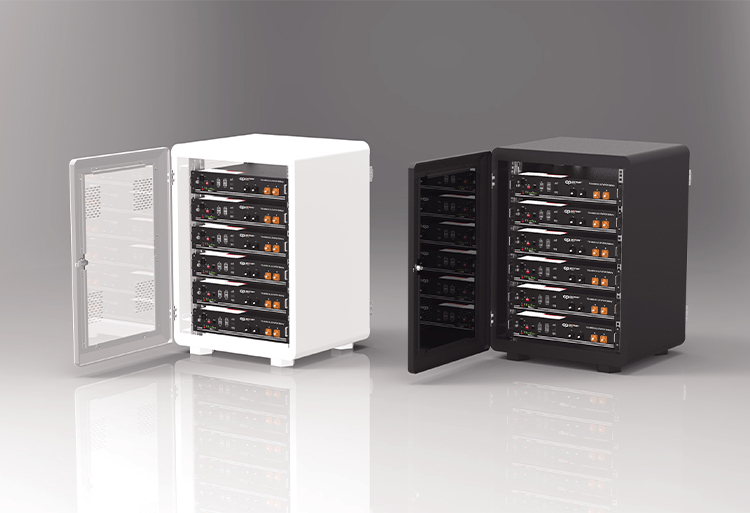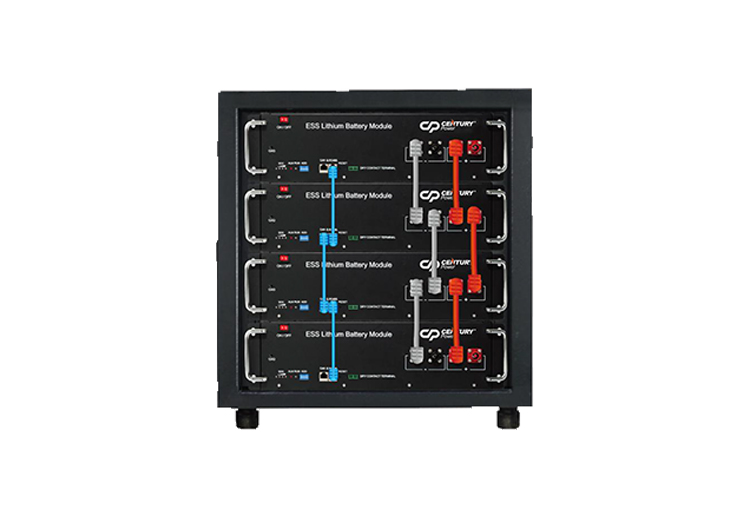 Battery System
1.Positive electrode made of LiFePO4 (LFP), ensuring high safety and a long service life.
2.Compatible with a variety of communication power supply devices and inverter.
3.Maintenance-free design, fitting in a 19-inch communications cabinet.
4.Built-in BMS system with multiple protection and communication functions, which ensures high reliability of the battery pack and enables real-time monitoring of battery data over a long distance.
5.Low internal resistance, with efficient internal balance of the battery control circuit.
6.Wide working temperature range and high reliability.
7.Support for parallel connection of battery packs.
· Advanced lithiumiron phosphate battery has four major features:high safety,long cycle life, superior rate charge and discharge performance, and green and pollution-free;
· The system has high energy density and high charge-discharge conversion efficiency;
· BMS battery management system has multiple protection functions,the system is flexible and reliable, and can be expanded and upgraded;
· High modularity, simple structure, easy installation and maintenance.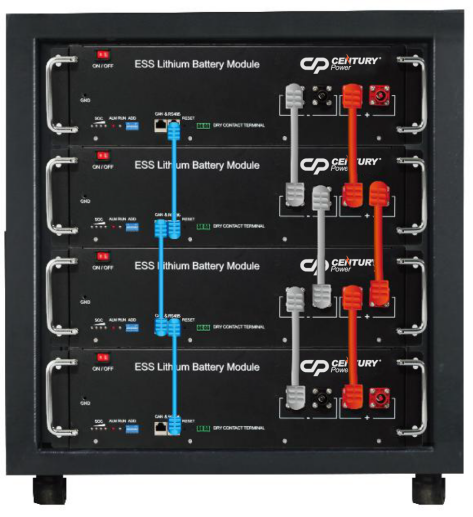 The energy storage system consists of one energy storage system container with a total capacity of 2.1MWh, including the energy storage prefabricated cabin, which includes battery system, battery management system, PCS, UPS, air conditioning, lighting, fire protection, ventilation and power distribution. Access systems and other auxiliary components, and installation/maintenance channels are reserved in the energy storage prefabricated cabin; the 0.4kV low-voltage feeder cabinet is connected to the power grid system of the plant area to realize peak shaving, emergency power supply, demand management, energy saving, and load balancing. Dynamic capacity increase, improve power factor and other functions, the electrical topology of the energy storage system is as follows: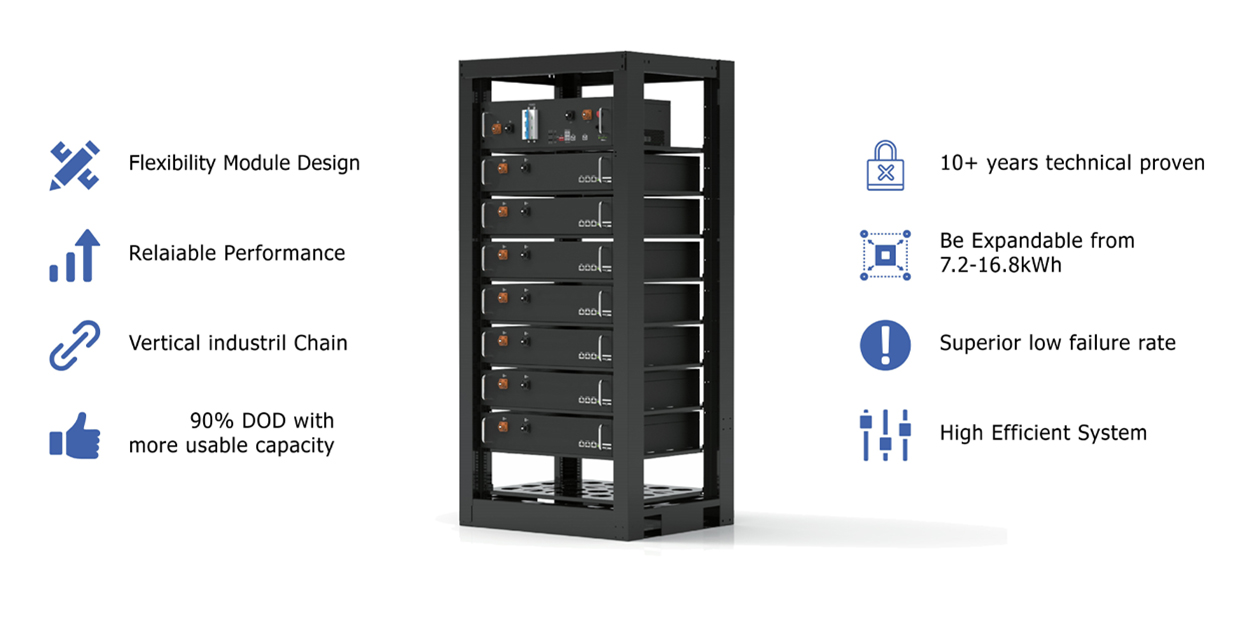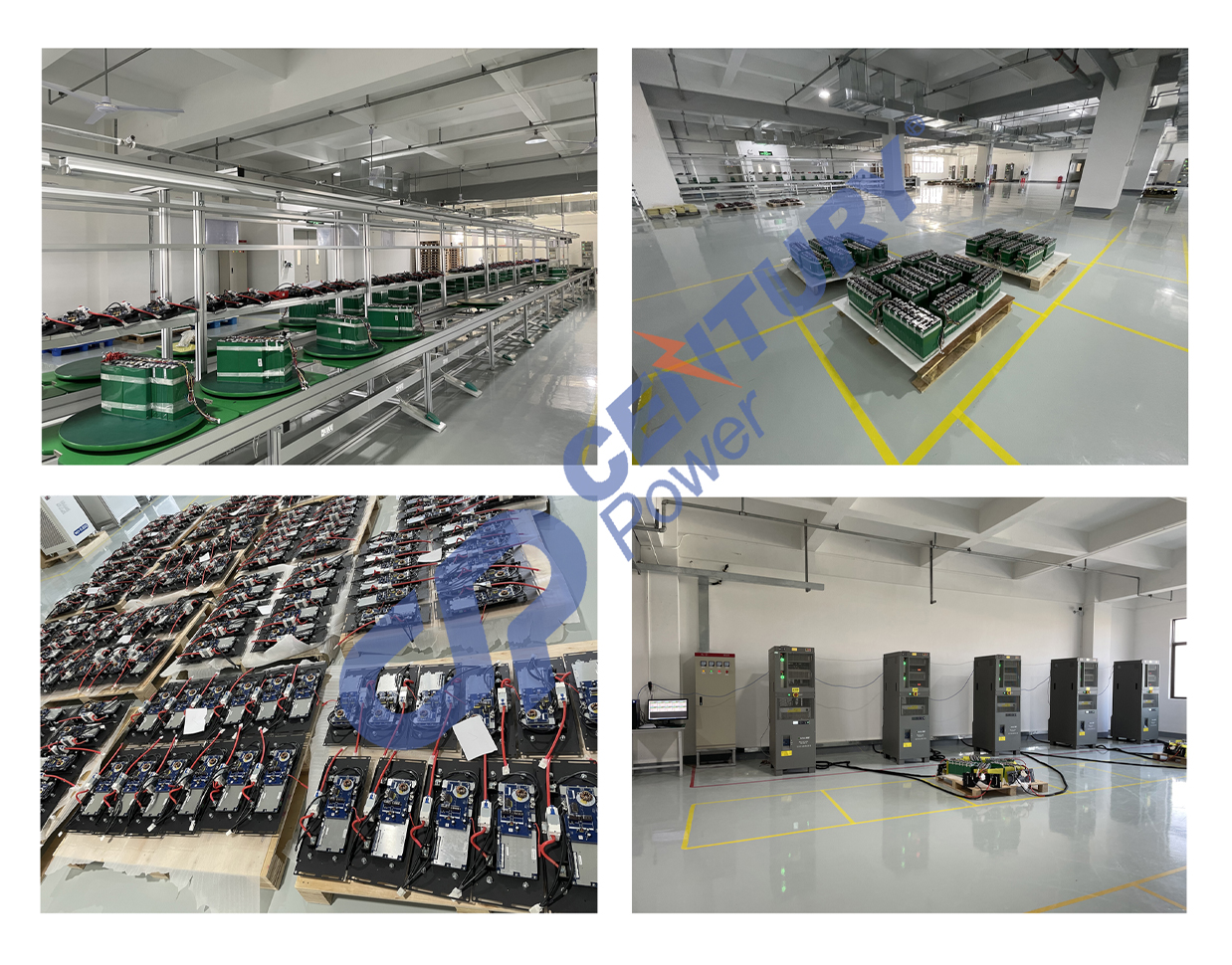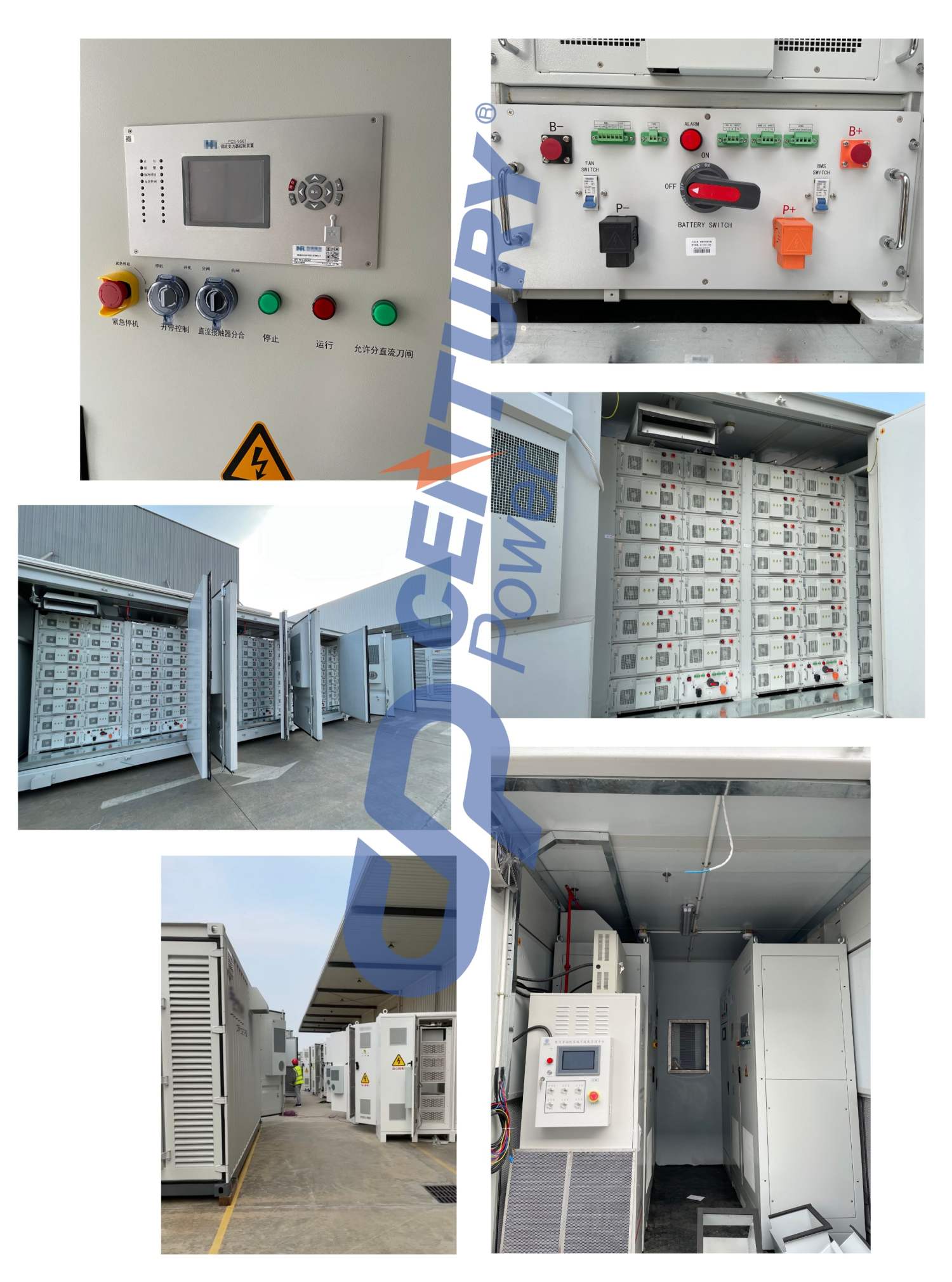 Peak shaving and valley filling, through charging energy storage during valley hours and discharging energy during peak hours, reduce the electricity cost of enterprises or parks, and save electricity costs for customers.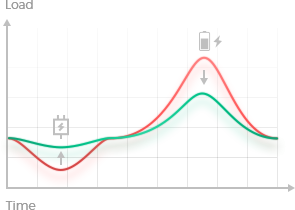 Demand response, when the short-term power consumption is greater than the transformer capacity, the energy storage system performs rapid discharge to meet the load power demand requirements.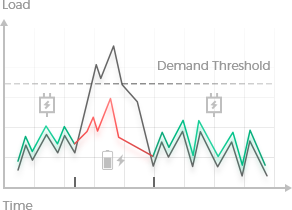 Dynamic capacity expansion, using energy storage equipment to replace the capacity of the voltage transformer at peak time, helps users reduce the cost of transformer use, and reduce the investment and expansion cycle of transformers.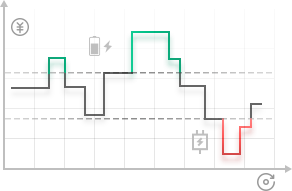 Off-grid backup power, when the power is interrupted, provide uninterrupted short-term power supply for important loads, reducing economic losses caused by sudden power failure of the load.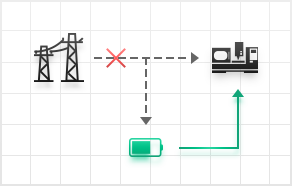 Item

Battery Type

LiFePO4

LiFePO4

Single battery specifications and models

3.2V/206Ah

3.2V/206Ah

Charge cut-off voltage

Cell 3.65V

Cell 3.65V

Discharge cut-off voltage

Cell 2.5V

Cell 2.5V

Module model

TC-537.6V 206Ah

TC-537.6V 206Ah

Series-parallel mode

14 battery modules+1BPU

14 battery modules+1BPU

DC side nominal voltage

537.6V

537.6V

Nominal energy

110.75kWh

110.75kWh

DC side working voltage range

470~613.2V

470~613.2V

Standard charging current

120(0.5C)

240(1C)

Maximum charging current

150(0.625C)

300(1.25C)

Standard discharge current

120(0.5C)

240(1C)

Maximum discharge current

150(0.625C)

300(1.25C)

Range of working temperature

Charging

-20℃~55℃

-20℃~55℃

Discharge

729.6V

729.6V

Optimum operating temperature range

15℃~35℃

15℃~35℃

Storage requirements

The battery is stored in a state of 35% SOC

or a voltage of 3.285V to 3.305V

The battery is stored in a state of 35% SOC

or a voltage of 3.285V to 3.305V

Storage temperature

within 1 month

-40℃~45℃

-40℃~45℃

within 6 months

-20℃~ 35℃

-20℃~ 35℃



Ambient humidity requirements

≤65%RH

≤65%RH



Dimensions (W*D*H)

2260*1080*659(725)

2260*1080*659(725)



Weight

1850±120

1850±120



Product communication mode

RS485、Ethernet 、CAN

RS485、Ethernet、CAN